Hunting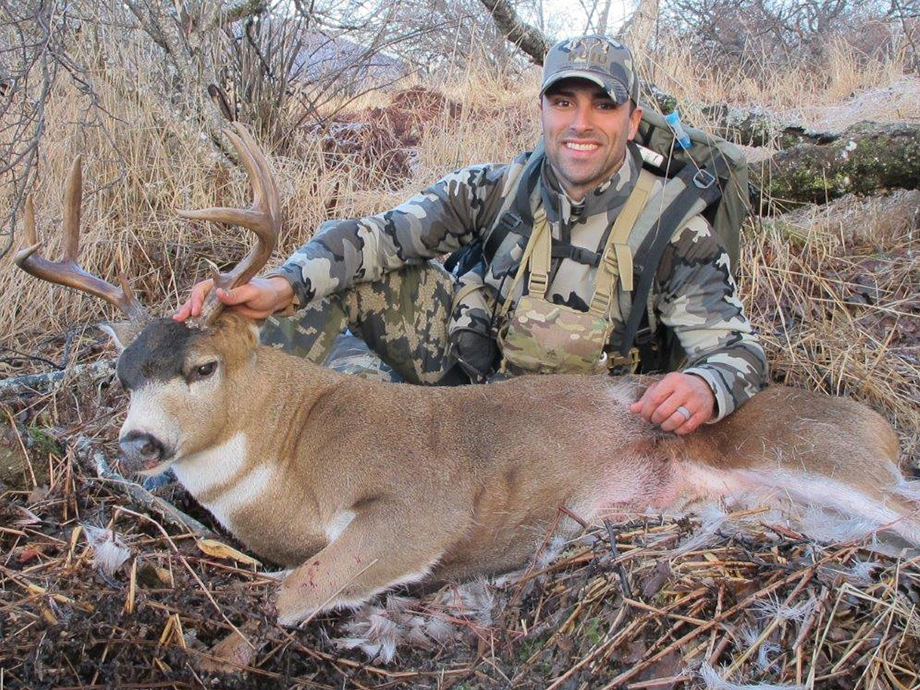 Sitka black-tailed deer hunting on Kodiak Island is one of the best hunts Alaska has to offer and the backdrop of Kodiak's incredible scenery turns a one-time "bucket list" hunt into a highly-anticipated yearly event. Kodiak Island is a true sportsman's paradise, offering great opportunity to shoot Sitka black-tailed deer. Right now, Kodiak Island has a dense population of black-tailed deer due to the recent string of mild winters. Kodiak's deer are much larger than those found in SE Alaska, reaching weights of 180 to 200 pounds and turning out some truly excellent trophies. Though Sitka black-tailed deer have a smaller rack than most deer species, they are unquestionably one of the most beautiful of the deer species. They have a dark, nearly black forehead with a double white throat patch and rich dark brown colored antlers. These deer have a well-deserved reputation as one of the best eating deer in North America.
We base our non-guided hunts out of Foxtail lodge each morning, beginning with a hearty breakfast. You will be given a lunch, an emergency responder and a VHF radio so that you can call to be picked up at the end of your hunting day. We will transport you to each day's hunting location either by boat or vehicle.  We will pick you up later that day at a pre-designated location and time, then return you to the lodge for a hot shower and a great meal where you can share your day of black-tailed deer hunting stories.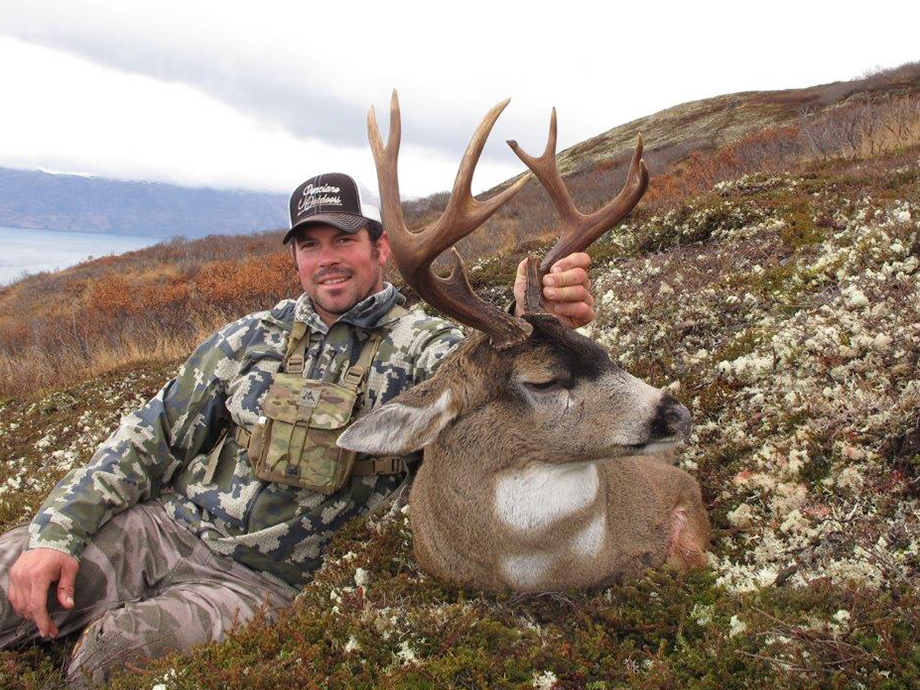 Even though the black-tailed deer hunting season opens August 1, our lodge re-opens for hunting mid-October to mid-December.  The temperature begins to drop, the snow begins to fall in the higher elevations and the deer begin to move down to the lower elevations. Bucks are beginning to gather their does and go into rut.  These type of conditions make this time of year ideal for black-tailed hunting.
With the earlier hunts, hiking up hillsides to spend time glassing and stalking is the preferred method for black-tailed deer hunting. For the non-hiker, it is better to book a later hunt so you can stay down low along the shore line and quietly wait for the deer to come to you.
Our goal is to provide you with a first-class hunting experience for Sitka black-tailed deer on Kodiak Island, Alaska; one that few people have experienced.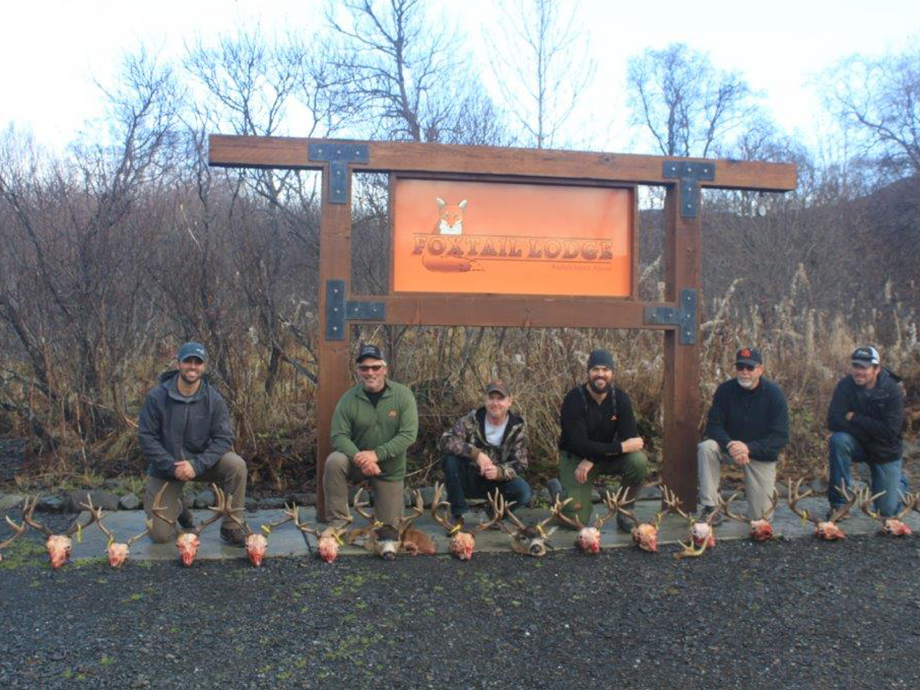 7 Day Non Guided Hunting Trip: $3,250.00
You will arrive at the Foxtail Lodge the evening before your hunt and depart in the morning after your last day of the hunt
Price includes:
Non Guided Kodiak Deer hunting
Lodging
Meals
Snacks
Non Alcoholic Beverages
Transportation to and from the hunting areas
Price does not include:
Any Airfare
Hunting or fishing license, tags
Land Use Fee
Gratuity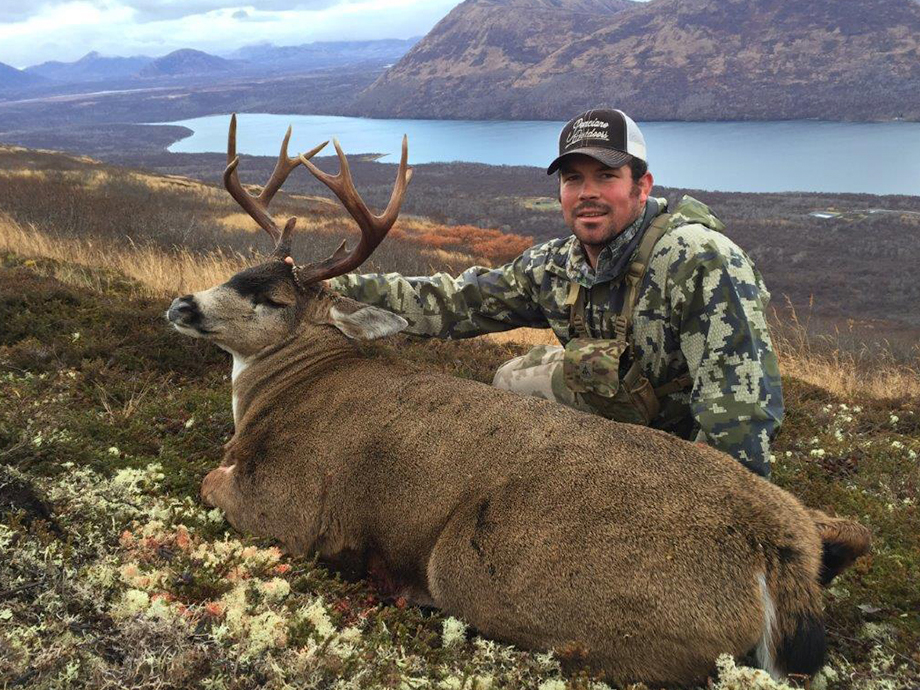 ---
Hunting Fees 2017:
Hunting license:

$85.00

Deer tags:

$300.00 per deer


(Total of 3 deer can be taken.)
Land use fee:

$200.00


(only if you hunt on native land)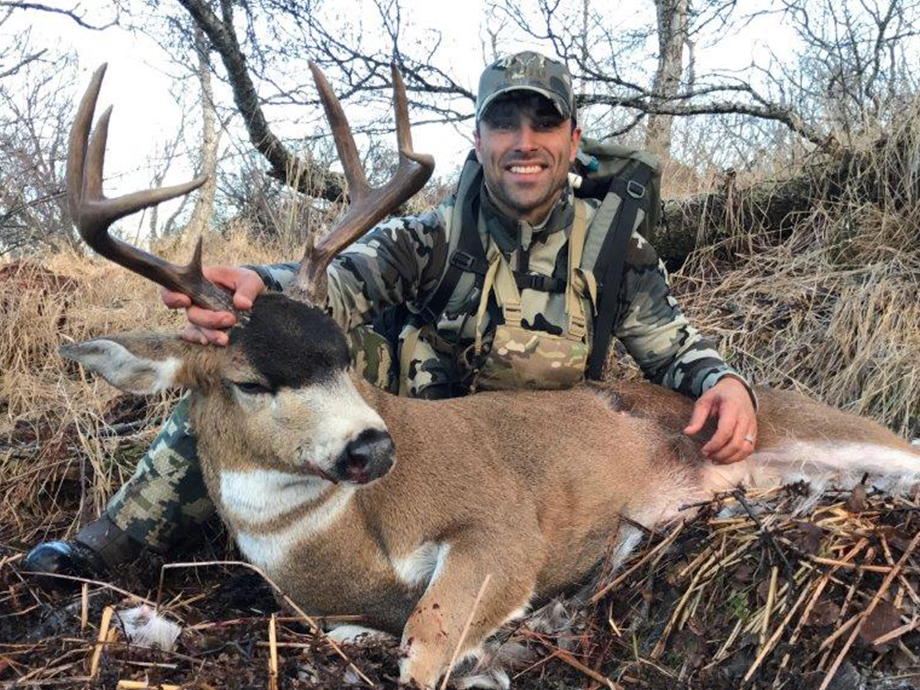 To get more information or to schedule your Alaska deer hunting trip contact us online at www.foxtaillodge.com or give us a call at (907) 847-2277 during the season or at (971) 219-8403 during the off season