Lodge
We know you have your choice of a variety of lodges/fish camps throughout Alaska ranging from the remote locations that are difficult to get into, to the lodges located along busy rivers with thousands of visitors. Foxtail Lodge provides you with the remoteness that you are looking for, but with all of the amenities of civilization. We are located in Larsen Bay, which is a remote village of approximately 70 residents located along a 2 million acre wildlife refuge on the west side of Kodiak Island.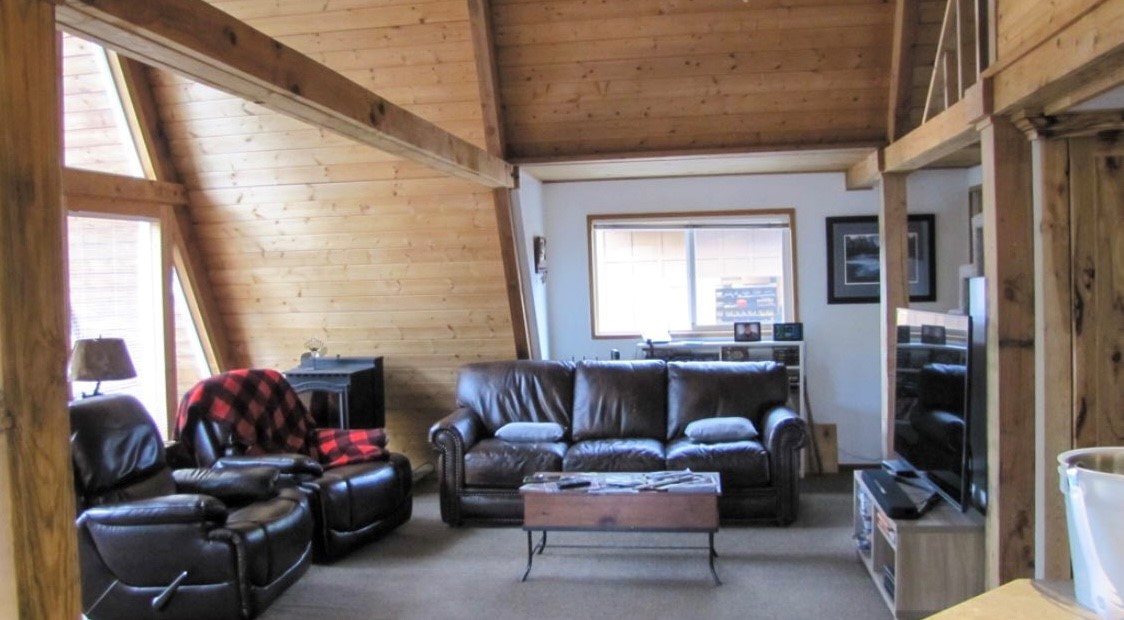 When you are finished catching fish all day, you can come back and take a hot shower and relax.
You can watch a movie or connect your video camera and watch your family and friends catching fish. We have phone and wireless internet service to stay in touch if you need to (cell phones do not work here). The lodge also has a washer and dryer to take care of any wet or dirty clothes that you might have.
The accommodations consist of a 2000 square foot A-frame, this is where we will feed and entertain you. We have 2 cabins with one cabin that sleeps up to 4 people and the other one that sleeps up to 2.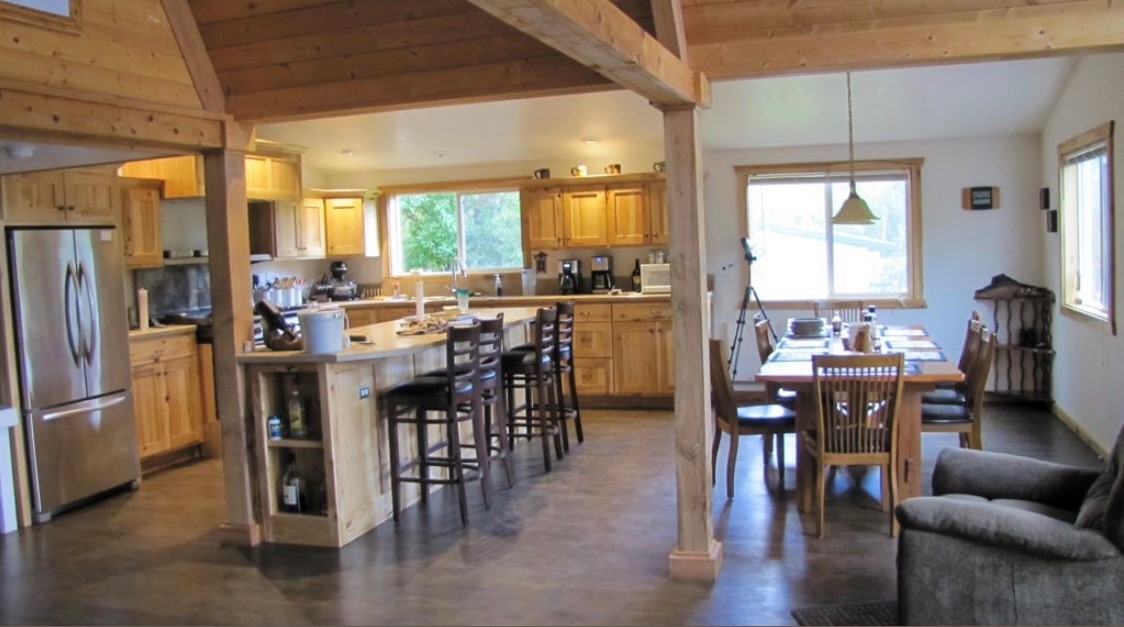 All meals are provided. We serve a hot breakfast to get your day started, along with a lunch packed for your day on the boat. When you return from fishing we will have a variety of snacks while you relax, then we will serve a family style dinner consisting of fresh seafood and meats. This is the time not to be shy as there will be plenty to go around if not we will cook more for you. We also provide non-alcoholic beverages.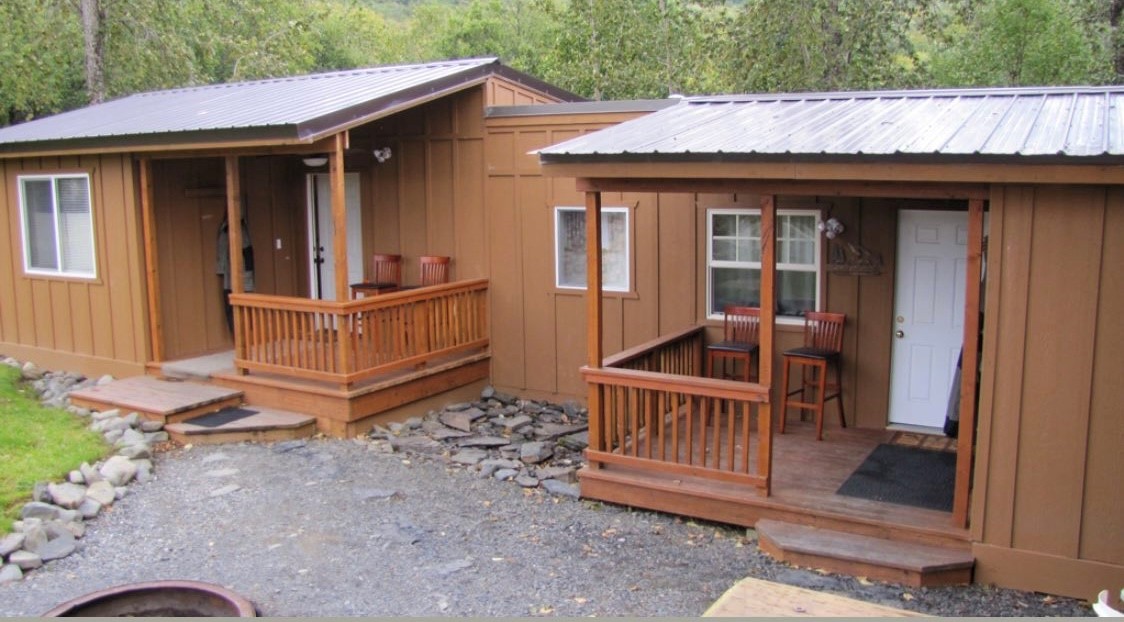 Our goal is make you feel comfortable and treat you as if you were at home among friends and family!